Whether you are renovating your existing home or building a new one the siding and trim installed by Sunny House construction will deliver beauty and performance.
Deciding to replace your siding can have real implications for future maintenance, home value and curb appeal of your home. Even if your siding hasn't been damaged in a storm there legitimate reasons for replacing it. First of all, many older homes in the Connecticut were built with wood siding or even stucco exteriors. After years in the elements, these siding choices need to be maintained, refinished and in some cases, even replaced. You may decide to replace your existing siding with today's better-engineered, maintenance-free products. Another primary reason you may decide to update your siding is to enhance the overall appearance of your home.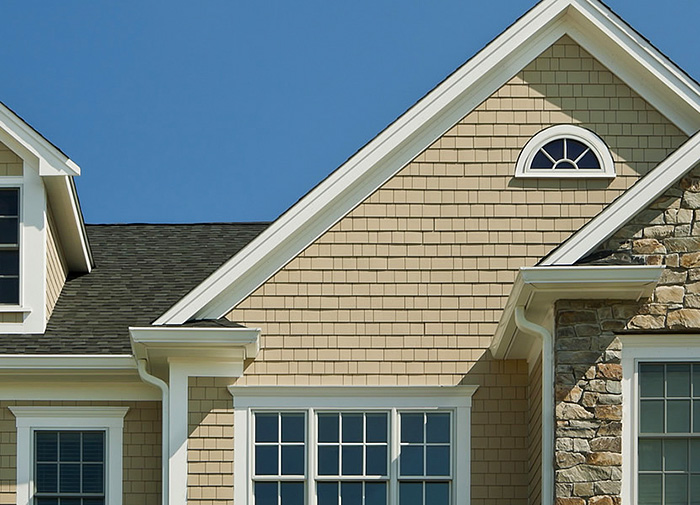 Choosing the Right Siding
---
Siding gives you a great way to add color and definition to your house. There are lots of options these days to help you create the perfect façade and you want to choose carefully. While aesthetics are always important, you also want to consider the material's durability, ability to resist water, ease of installation and versatility.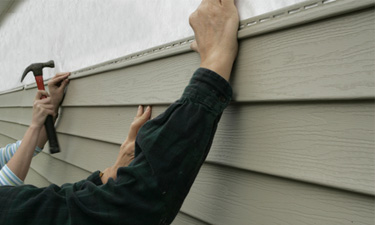 ---
Vinyl Siding
---
The low cost, versatility and easy maintenance of vinyl siding has helped it become the most popular siding choice in the United States. Vinyl needs no painting. It won't warp or twist, and it's impervious to insects and water. But it can rattle, crack, melt, and burn. Some vinyl products may look like wood from a distance, but not up close. Before you settle on vinyl, consider whether your taste or the architecture of your neighborhood makes the added realism and cost of plastic, fiber cement, or even real wood a more appropriate choice.
---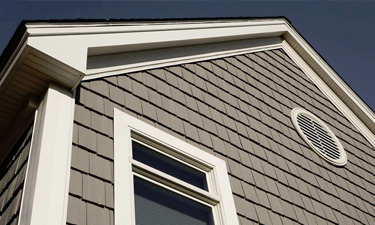 ---
Plastic shingles and shakes
---
These shingles and shakes can closely resemble cedar, even up close. Plastic, like vinyl, requires minimal upkeep. But it's much thicker than vinyl and can be two to three times more expensive. We also found it resists impacts better than vinyl in cold weather.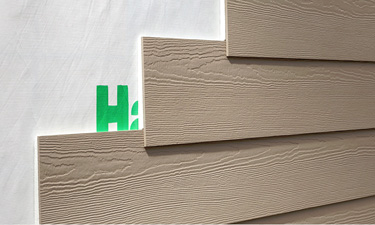 ---
Fiber Cement siding
---
This blend of cement, sand, and cellulose looks the most like real wood at a lower cost. Fiber-cement siding has become a popular siding choice for many homeowners in southern Connecticut. Fiber-cement siding is low-maintenance, non-flammable and termite-resistant, but water can damage it during freezes and thaws if its paint is allowed to degrade. It comes factory-primed but also can be ordered pre-painted for a higher cost; while your color selection is limited, factory coatings tend to last much longer. Whether primed or pre-painted, fiber cement must be refinished periodically, though less often than wood.
---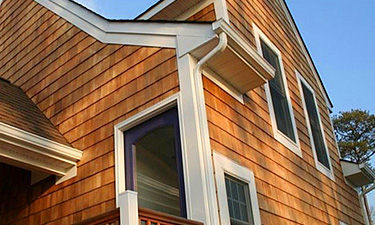 ---
Wood Siding
---
Although wood shingles and clapboard offer traditional charm and rich look, they're very expensive – wood clapboard is less expensive than shingles but still more than vinyl or fiber cement. Wood is resistant to impact, but it can warp, twist, and burn. And it's vulnerable to rot, insects, and woodpeckers. Wood can be finished or left natural, and it's available factory-primed or both primed and painted.  If it's painted or stained, it requires periodic refinishing.
Wood siding comes in clapboard (also known as lap or bevel siding) as well as shakes and shingles. Clapboard siding uses planks of wood installed horizontally with an upper piece that overlaps the lower piece. Western red cedar and redwood, woods known for being attractive and durable, are considered the best choices. More uniform in appearance but thinner than shakes, shingles give you a smooth and consistent look.
With over 15 years of experience serving our customers, we have the expertise and quality to give you the perfect solution for your home. Whether you need roof repair, roof replacement, siding installation, replacement windows and doors, or any other exterior home improvement service in Fairfield, Stamford, Darien, New Canaan, Westport, Norwalk, Ridgefield, Weston, Wilton,  Trumbull or Greenwich Connecticut we can help!
If you're looking to upgrade your home, give us a call at  203-906-0120