Southern Connecticut Roofing Services
Sunny House and our team are CertainTeed Certified roofing contractor. We only install roofs in accordance with strict manufacturer regulations and specs. This gives our customers peace of mind knowing their roof was installed by a professional roofing contractor. We do all types of roofing: Asphalt shingles, Flat Roofs, Metal Roofing, Tile Roofing, TPO and EPDM. We use only the most trusted brands in the world. From  normal wear and tear to storm damage, Sunny House Construction, will provide you with an affordable, quality roof replacement. Get the roof repairs you need at a great price and protect your home along the way.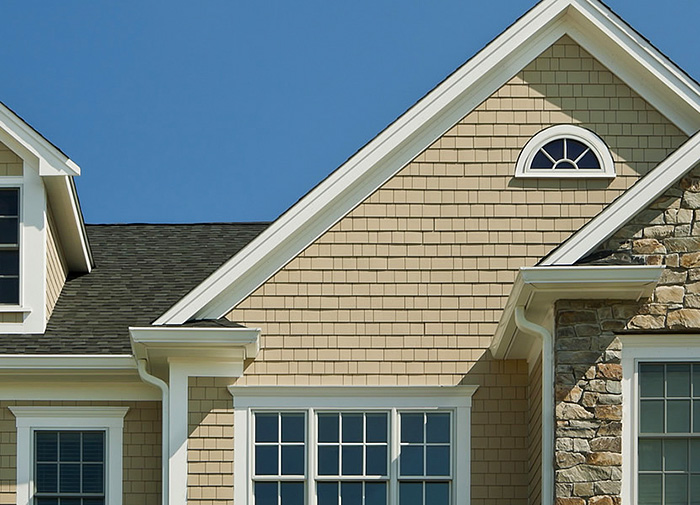 We offer the Widest choice of Roofing type, color and style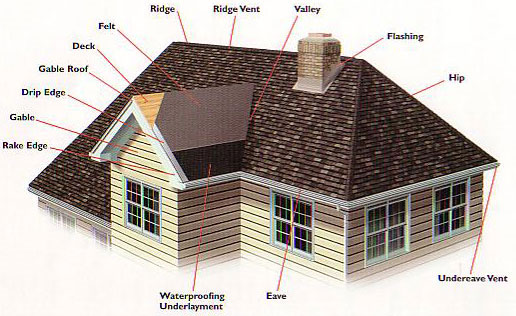 If you want to upgrade on a budget, we have multiple choices for you.
If you need a roof replacement or repair, we can match your existing roof with a variety of alternative products.
If you need wind resistance, we can recommend products with warranted performance for wind resistance up to 130 mph or more.
If you want a long warranty, we have many products with a lifetime warranty.
If you're interested in historical accuracy with low or no maintenance, we can duplicate the look on your historic home with modern materials.
If you want traditional materials, we can suggest replacements with a traditional look.
We install fiberglass, asphalt, raised metal seam, slate, cedar shake and ceramic tile roofs. We also install and provide repair service for flat and low-slope roofs, too. Just ask about the type of roof you're interested in.
We are certified by our manufacturers and have been trained how to install their products with the best possible results. And we provide complete warranty service for every roof we install.
Our suppliers have been chosen to provide the ultimate in choice for you – different appearance, performance, color selection, warranty period and price.

Let us know your main concerns and our Project Consultants will give you the best choices.
Roofing Credentials
---
SUNNY HOUSE is a trusted name in home improvement services. We have valuable credentials and certifications, and have the following Roofing Products and Services credentials: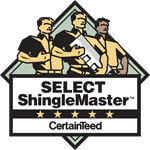 ---
"SELECT ShingleMaster™
---
This is the top level CertainTeed roofing credential, and represents the highest standards of excellence, quality and knowledge in the shingle roofing industry. An SSM has shown extensive knowledge of shingle installation and quality through rigorous testing, and have provided CertainTeed with proof of workers' compensation and liability insurance. Only an SSM can offer you the highest level of SureStart PLUS™ extended warranty coverage when an Integrity Roof System is installed on your home." Certainteed offers a wide variety of roofing shingle styles and colors.
---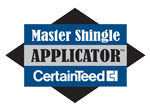 ---
Master Shingle Applicator™
---
The Master Shingle Applicator™ program provides education in every aspect of shingle installation techniques, and the approved procedures for installing all CertainTeed shingles . The program covers topics such as workmanship, roof systems, ventilation, product installation instructions and much more to Provide workforce standards, and produces high-quality jobs.

---
Shingle Quality Specialist™
---
The ultimate credential, designed for the top-notch professional roofer. It enhances our ability to give superior value to our customers. Knowledge of shingle installation techniques, and the approved procedures for installing all CertainTeed shingles. Provide workforce standards, produce high quality jobs, ensure warranty compliance, that set us apart from the competition. Successfully passed the Shingle Quality Specialist™ test. Very few roofing contractors hold this credential, so you can rest assured you are getting one of the best.
---

---
SureStart™ PLUS
---
CertainTeed offers SureStart PLUS, the strongest extended warranty coverage in the industry, which extends the coverage AND duration of the standard SureStart protection when a credentialed contractor installs an Integrity Roof System. Protect your investment and your home – demand The Integrity Roof System, demand a credentialed contractor, and demand SureStart PLUS.
In order to qualify for SureStart PLUS extended warranty coverage, the roof system must be installed by a contractor with an up-to-date ShingleMaster™ or SELECT ShingleMaster™ credential, and must meet CertainTeed requirements.
With over 15 years of experience serving our customers, we have the expertise and quality to give you the perfect solution for your home. Whether you need roof repair, roof replacement, siding installation, replacement windows and doors, or any other exterior home improvement service in Fairfield, Stamford, Darien, New Canaan, Westport, Norwalk, Ridgefield, Weston, Wilton,  Trumbull or Greenwich Connecticut we can help!
If you're looking to upgrade your home, give us a call at  203-906-0120