Create an entirely new space for living and improve your quality of life
Design and Build a Deck or Patio that can be enjoyed year-round is what we do best.
When the weather starts to warm up in connecticut, it's almost impossible to not want to spend all of your waking hours enjoying the outdoors. Imagine how much better that would be if you added a professionally-landscaped patio to your backyard?
We love transforming outdoor space into outdoor living space. With our Decks or Patios you can extend your home into the outdoors. We can even build grill areas and outdoor kitchens. All you need to add are the friends.
A beautiful patio can increase the value of your home or property and create an outdoor atmosphere for family and friends to enjoy. Whether you are trying to update your home with a new patio installation, renovating an older patio, or repairing an existing patio we will work with you to achieve the desired look at an affordable price.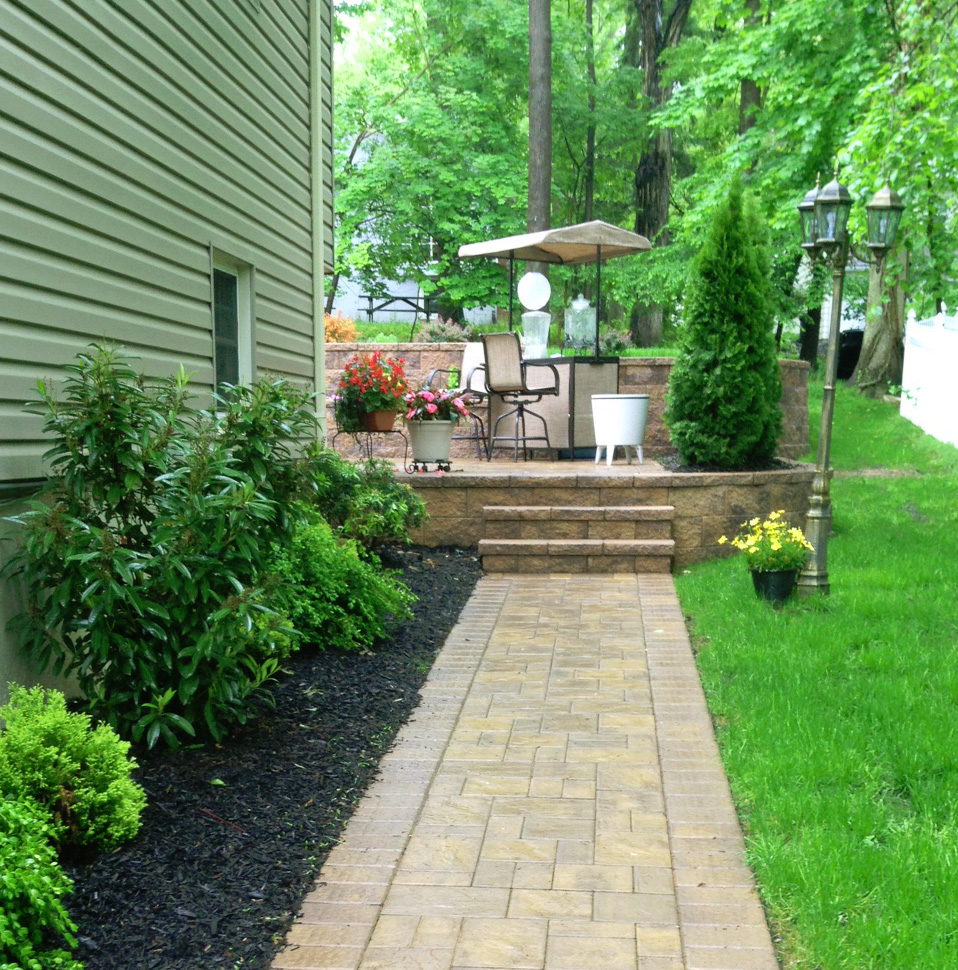 ---
Outdoor Patio Materials
Patios and outdoor entertainment areas can be constructed using a variety of materials. Below are just a few of the more commonly-used choices in Bergen and Passaic County:
Stone – Natural stone adds an earthy beauty to any outdoor patio. Stone can be rough-edged slate, rounded stones or even polished surfaces like granite for your outdoor kitchen counter tops.
Brick – Brick patios have a manicured, uniform look that is especially well-suited for traditional and colonial-style homes.
Pavers – Individual pavers are made of concrete, but have the look of stone. They are also more affordable than natural stone and have a more uniform shape and design.
---
3D Design of your Patio – See It before you Build It
---
Sunny House is glad to offer the most sophisticated 3D Outdoor design in the industry. We design each Project from scratch and use sophisticated software that allows for any imaginable Patio shape and layout, custom planters, privacy screens, pergolas and other features. No more guessing and hoping it turns out as you expected. It is just one of our ways to provide you, the homeowner, with a quality patio starting from design to completion.
Here are some of the many advantages of doing a 3-D Design with Sunny House prior to construction:
ADVANTAGES
01

It allows you to visualize your future Outdoor Project and make the necessary changes or improvements at the design stage before you even endorse our construction agreement.

02

You know exactly what to expect from a contractor, there will be no surprises or extra costs due to the fact that you did not know how exactly something is going to be built.

03

It allows you to experiment with different designs, styles and materials.

04

It allows you to allocate the needed space for your patio furniture, BBQ are, play area etc.
Ready to Start Designing Your Outdoor Project ?
If you are searching for a home remodeler or Company to design and build Deck or new Patio in Fairfield, Stamford, Darien, New Canaan, Westport, Norwalk, Ridgefield, Weston, Wilton, Stratford, Trumbull or Greenwich of Connecticut and need help or would like to request a free quote please feel free to contact Sunny House Construction at 203-906-0120.