Additions and Renovations
Making the decision to add on to your home is a big step – the Sunny House team will work with you to understand your project goals and to determine if there are any creative solutions within your home's existing framework. Additions are a great way to add square footage, but only a well-designed and well-built addition will add to your home's value and help you create the home you've always dreamed of.
If an addition is the best option we will explore ideas for adding space and functionality while ensuring the continuity of the home – making a seamless transition from old to new. We are capable of handling city permits, blue prints, inspectors, and supervision of specialized sub-contractors. We also have the necessary knowledge to deal with wholesalers who provide the most economical and quality materials for your new addition.
Home additions we build:
Additional bedrooms and baths
Master suite
Sunrooms
Outdoor living spaces
Home offices
Attached and detached garages
Living suites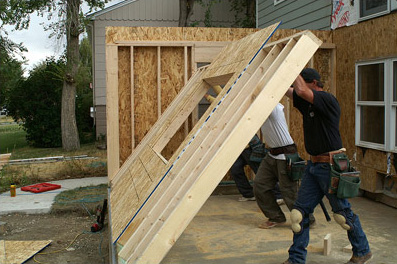 ---
Bringing Your Construction Concepts To Life
The last thing that you want when building an addition to a house is to have it look like an addition! With Sunny House, the new and the old blend together in both form and function, while staying loyal to the integrity of your original home design, only better. We create expansive and attractive additions that give you space and the freedom to grow, be that with children, parents, or a home business.
---
See Your Planned Addition in 3D!
---
As Design and Build general contractors, Sunny House offers 3D computer design for home remodeling projects: Additions, Kitchen & Bath, Deck & Patio and Full House renovation and more…
Home plans can be hard to understand as two dimensional drawings of plans and elevations, and this can lead to misunderstandings about what your interior and exterior spaces will look like. Sunny House uses the latest in computer technology to help clients visualize their dream remodel. We create and design your home in 3D, allowing you to see what your home will look like before physical construction begins. It is our goal that every restoration project becomes a very positive experience.
SunnyHouse will provide you with complete direction from architectural layout and design to selections for finishing out the new space. We will develop a complete estimate and timeline for your project and keep you informed every step of the way. You can be confident that your new addition will be aesthetically pleasing and structurally sound.
Ready to Start Designing Your Dream Home?
If you are interested in room additions, have questions about our other services, or would like to request a free quote please feel free to contact Sunny House Construction at (203) 906-0120.