We design, remodel and finish basements
Has your basement been sitting untouched for years? Do you think it is finally time for a basement remodel?
If your basement is unfinished, it can sometimes be hard to see the potential for creating a wonderful living space for your family and your Connecticut home. However, your unfinished basement has limitless possibilities and can provide enough space for any type of room that you can imagine. There are many ways to design and finishing basement remodeling project. The entire basement area can be left open for one large room, or it can be divided into separate rooms.
Many popular basement finishing ideas include game rooms, master bedroom suites, playrooms, family rooms, and living rooms. If you are having trouble deciding how to remodel your basement, our professional New Jersey basement remodeling team can assess your unfinished basement and offer design ideas that will suit both your needs and wants. Our home renovation experts are ready to help you add function and value to your home with our professional basement design and renovation services.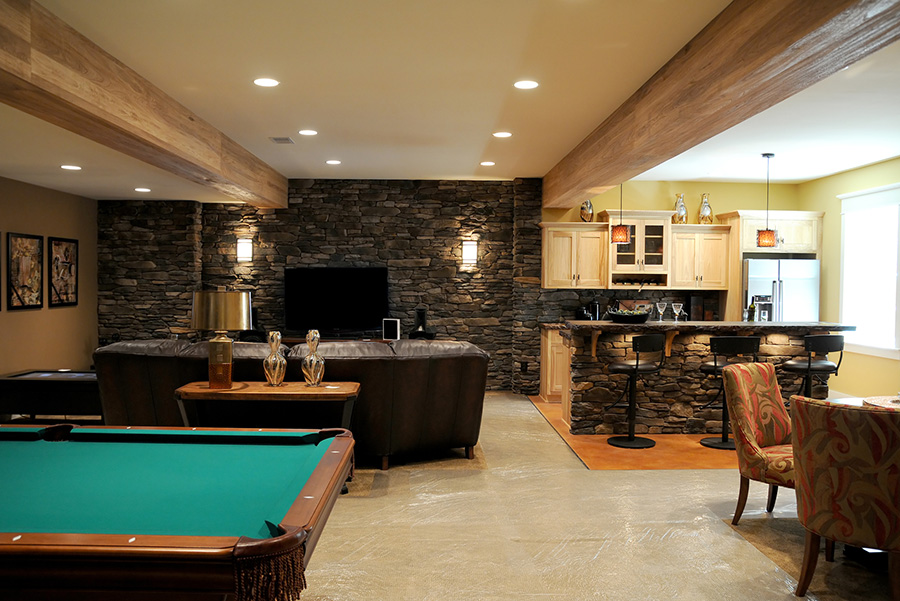 We design, remodel and finish basements
Basement Remodeling Possibilities:
Additional family room
Home gym area
Game room
Home movie theater
Entertainment room
Spare bedroom or master suite
Additional suite or living space with bathroom and kitchenette
If you need basement renovation services in Connecticut, contact us today or call 203-906-0120 to schedule your free consultation and discuss your finished basement ideas. We are easily accessible.